Face Bricks, Stone and Slips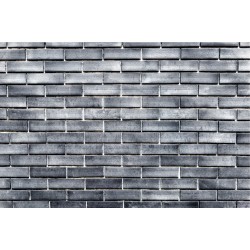 Clinker bricks are denser and heavier than standard bricks and give out a metallic sound when struck together. They are suitable for both contemporary and traditional projects.
Installing hollow bricks is cheaper and they are more lightweight compared to traditional brick and is a great way to upgrade existing walls and creating exciting facades. They can be used as the load bearing structural wall or as facade lining.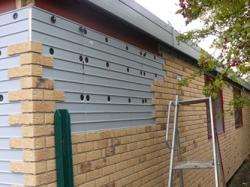 Due to the fact that traditional stonework or bricks are usually not easy to install, quite heavy, thin and lightweight brick slips are used to line the facade. Brick slips can be installed over external wall insulation directly or as the facade of a rainscreen insulation system. They offer not only a neat and elegant finish, but also other important benefits including insulation contributing to improved energy efficiency and environmental protection. They can be fixed over the insulated carrier board, which is somewhat labour extensive, or fixed over a special board that has profiled rows to hold the brick slips.
Natural Clay Brick Slips are designed to replicate the look of masonry that can be glued directly to substrate or fitted to a backing board. They are extruded from clay and wire cut into slimline profiles before being kiln-fired. They are supplied in a wide variety of styles and colours to suit both contemporary and traditional projects. Installing brick slips is cheaper and are lightweight compared to brick. Using insulated brick slip cladding as a finish for external wall insulation is a great way to upgrade existing walls without adding too much thickness.